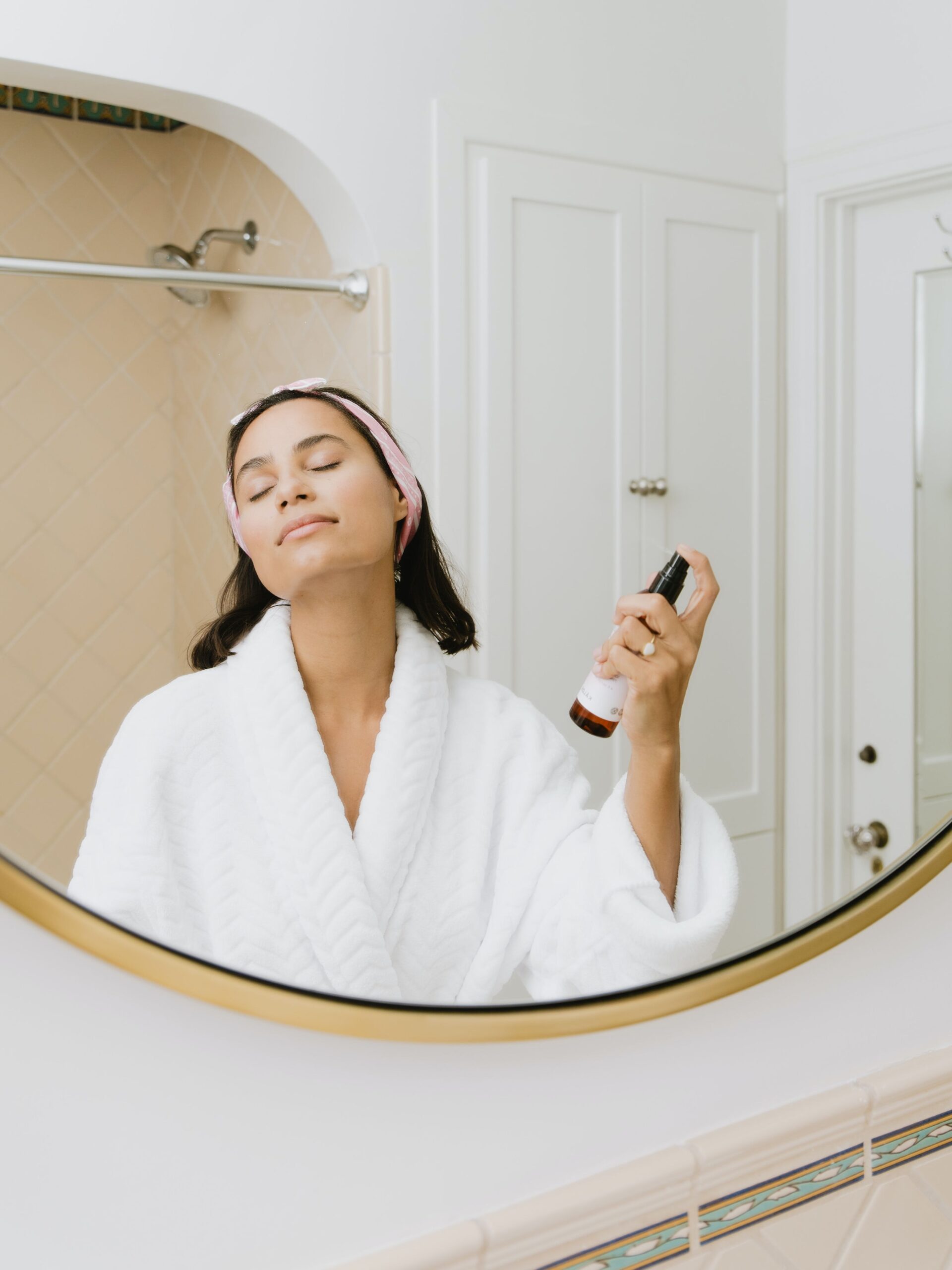 Welcome to the JAG Medical Cosmetics blog, where you'll find in-depth information about our services, educational resources concerning aesthetics, and helpful tips for looking and feeling your best. As always, we hope you're doing well and enjoying this wonderful time of year! With clinics located in Mt. Pleasant, Summerville, and St. George, our practice seeks to serve the Lowcountry with high-quality, affordable care. According to our philosophy, our patients come first. We aim to educate our patients on the most clinically relevant treatments to prevent aging. That's why we take the time to develop a relationship based on trust with each person who walks through our doors. When you feel comfortable and informed, you're able to make optimal decisions for your internal and external wellness. Since our job is to provide expertise and support, we allow our patients the freedom to express their unique desires. By working together as a team, our patients can feel confident about reaching their aesthetic goals! 
If you haven't already, we recommend checking out our last blog about preparing for neuromodulators, developing expectations, common questions, and after-care. When adequately prepared, Botox or Xeomin treatment sessions are quick and painless. As well, preparation plays a large role in recovery, with certain methods known to decrease minor bruising and swelling. Post-treatment care is equally important and something you should always discuss with your medical provider. Think of our last article as a general guide for neuromodulator injections! If you've scheduled your first appointment and want a better sense of how to prepare, definitely read 'Preparation and Post-Care for Neuromodulators: Expectations & Common Questions'!
Today, we're talking about preventative skincare! As you must already know—"it's better to prepare than it is to repair." Another common phrase is "prevention is better than cure." Whichever way you choose to word the adage, it's a widely accepted principle that preempting damage is far more desirable than having to clean damage up. Most skin damage is permanent. Therefore, it's important for each of us to learn how to take care of our skin from a young age and continue these habits throughout our lives. That said, it's never too late to start! We'll be discussing the basics of preventative skincare, providing a detailed basis for how these tips will help preserve the health of your skin, and break down how to fit these extra steps into your existing skincare routine (if they aren't a part of your routine already!). Hopefully, as you're reading, you'll find many of these tips are already things you do regularly. In which case, you already have a keen understanding of the fundamentals of skin health. Congratulations! If not, there's plenty for you to learn! Making our skin a priority is essential to maintaining glowing, smooth skin for years to come. If you're interested in learning how, read on! 
What is preventative skincare? 
As the name suggests, preventative skincare's purpose is to prevent an undesirable outcome. Though acne treatments could be considered preventative—as their primary goal is to prevent breakouts—"preventative skincare" is more commonly used to refer to anti-aging efforts. The truth is, not everyone ages the same. How quickly and in which manner we age depends upon a large variety of factors, including our diet, environment, stress levels, and sleep management. Sun exposure also plays a significant role in aging. For skincare to be preventative in nature, it's main purpose must be to protect from sun damage, slow the aging effects of oxidative stress, and aid the skin in its natural renewal process. 
How does preventative skincare work?
According to Dr. Dendy Engelman, a board-certified dermatologist in New York City, "[in] most things health and beauty, prevention is key. From wrinkles to hyperpigmentation, the more you protect and pretreat your skin with proper ingredients and formulas, the better equipped you are to combat signs of aging." Many dermatologists agree you should have an idea of what you want your skin to look like ten years from now. While we understand it can be hard enough to know what you want to eat for breakfast tomorrow, many of us share the same skin goals, including a lack of blemishes, a lack of wrinkles, and fullness—or buoyancy. Well, in order to achieve our desired end goal, we must first understand what stands in our way. What causes acne scarring? How do wrinkles form? When does the face begin to thin out? 
As we age, we begin to produce less collagen and elastin, two key proteins which account for the fullness and stretchiness of our skin. Collagen production soars in our youth and begins to slow down at the age of twenty-five. When our skin lacks collagen and elastin, we're more susceptible to developing wrinkles, as the skin settles down into subdermal tears. Ultraviolet rays, such as those found in sunlight and tanning beds, speed up the breakdown of collagen. Additionally, these UV rays cause elastin fibers to grow in abnormal formations, causing the skin to rebuild itself incorrectly. This also contributes to fine lines and wrinkles. Hyaluronic acid, which is responsible for the "plump" look of youth and keeping our skin moisturized, slows. Key ceramides, responsible for maintaining a healthy skin barrier and retaining moisture, drop by 46% after the age of 30. Then, another one-percent every year after. 
Preventative skincare works by preserving our existing stores of collagen, elastin, hyaluronic acid, and ceramides, in addition to protecting from environmental factors which could cause further damage to the skin. Environmental factors such as first-hand or second-hand smoke, alcohol, pollution, and psychological stress. Yes, preventative skincare isn't just about what you put on the outside—it's also about what's going on inside. Next, we'll discuss a few tips for how to practice preventative skin care effectively!
How do I practice preventative skincare?
Chances are you're already practicing preventative skincare in some capacity. Anytime you put on sunscreen, even if it's just to spend a day at the beach, you're practicing preventative skincare. In this case, you're attempting to prevent sunburn, which in addition to being quite painful is also incredibly damaging to the skin. However, sunscreen isn't just for going to the beach. In fact, sunscreen is the main product around which preventative skincare rotates. Since sun damage is one of the most rapid ways to sustain skin damage and increase our rate of aging, protecting your skin from sun damage should naturally be one of the most important parts of preventative skincare. 
Incorporating sunscreen into your daily skincare routine should be the first step you take in terms of preventative measures. You should use a sunscreen with an SPF of at least 30, as this will block 97% of the sun's UVB rays. Broad-spectrum sunscreens will protect against both UVA and UVA, while water-resistant sunscreens will stay on even if you sweat or sweat (for about 180 minutes). Sunscreen isn't just essential for aesthetic reasons, but also to help prevent the development of harmful skin cancers. Even wearing sunscreen, you should make an effort to protect your face from the sun using wide-brimmed hats or sun visors and avoid spending long hours in direct sunlight. If you have darker-toned skin, titanium dioxide and zinc oxide are usually responsible for the ashen, gray white cast left behind after applying sunscreen. Search for chemical sunscreens or for sunscreens which advertise "no white cast" when shopping. 
If you're hoping to prevent hyperpigmentation left behind by acne, you'll need to apply a three-pronged approach. While sunscreen will prevent existing dark marks from darkening further, you'll also need to discourage the formation of new marks, and this will involve getting your acne under control. When you've reached a point at which your skin is clear, you can use chemical exfoliants such as azelaic acid, kojic acid, and mandelic acid to slow the formation of excess pigment in your skin. 
Keeping your skin adequately moisturized is another key factor in preventative skincare, as dry sky is more susceptible to damage. Utilizing hyaluronic acid and moisturizers with ceramides, you can maintain a healthy moisture level within the skin.  
When should you begin preventative skincare?
Since much of our skin's decline begins in our twenties, this is the best time to begin preventative skincare. However, many individuals have found preventative skincare in their late thirties, forties, and fifties, and gone on to enjoy fantastic results. The point of preventative skincare isn't to reverse anything. Therefore, if you're at an advanced age and want to address skin concerns such as wrinkles, there are other options available and better suited to your needs (such as neuromodulators and dermal fillers). The point of preventative skin care is to maintain the health of our skin for as long as possible!
JAG Medical Cosmetics offers skincare-based treatments, including HydraFacials, chemical peels, microneedling, and more! The skin requires a delicate balance of nutrients and care to sustain its long-term health and we're here to help you! Of course, we're happy to answer any questions you may have about our services and availability of offerings. Feel free to reach out! If today's article has you interested in ramping up your skincare game, don't hesitate to schedule a consultation. We'll speak about the options available, your concerns, and plan for how to proceed. We look forward to hearing from you! Thank you for reading and be sure to check back in for more articles about the wonder of aesthetics!