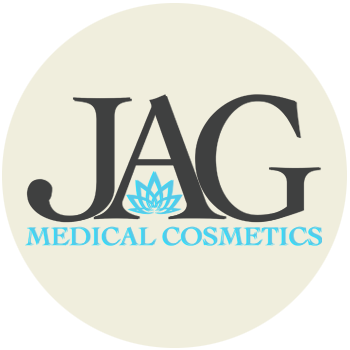 TRY OUR EXCEPTIONAL SERVICE
BECAUSE YOU ARE WORTH IT!
We are Jared and Ashton Guichard, together we created JAG Medical Cosmetics as a way to pursue our passion in the Aesthetics field.  Over many years of experience, we have provided quality, affordable, and focused care to all our clients. Our ultimate goal is to create long term relationships by providing knowledge and expertise.  We have developed a model that makes our clients feel supported and in turn more confident in themselves.   JAG Medical makes aesthetics accessible to everyone on any budget.   We can help develop a plan to help our client's outward appearance match their internal youthfulness and beauty. Our practice is dedicated to providing our clients with beautiful, natural-looking results without looking overdone or unnatural. We are committed to providing the highest quality care, services, products and expertise. Every appointment is a private, comfortable, no pressure, one-on-one experience with a highly knowledgeable staff member.  Our commitment to our patients promotes a lasting, and most important, trusting relationship. We understand that beauty is more than skin deep.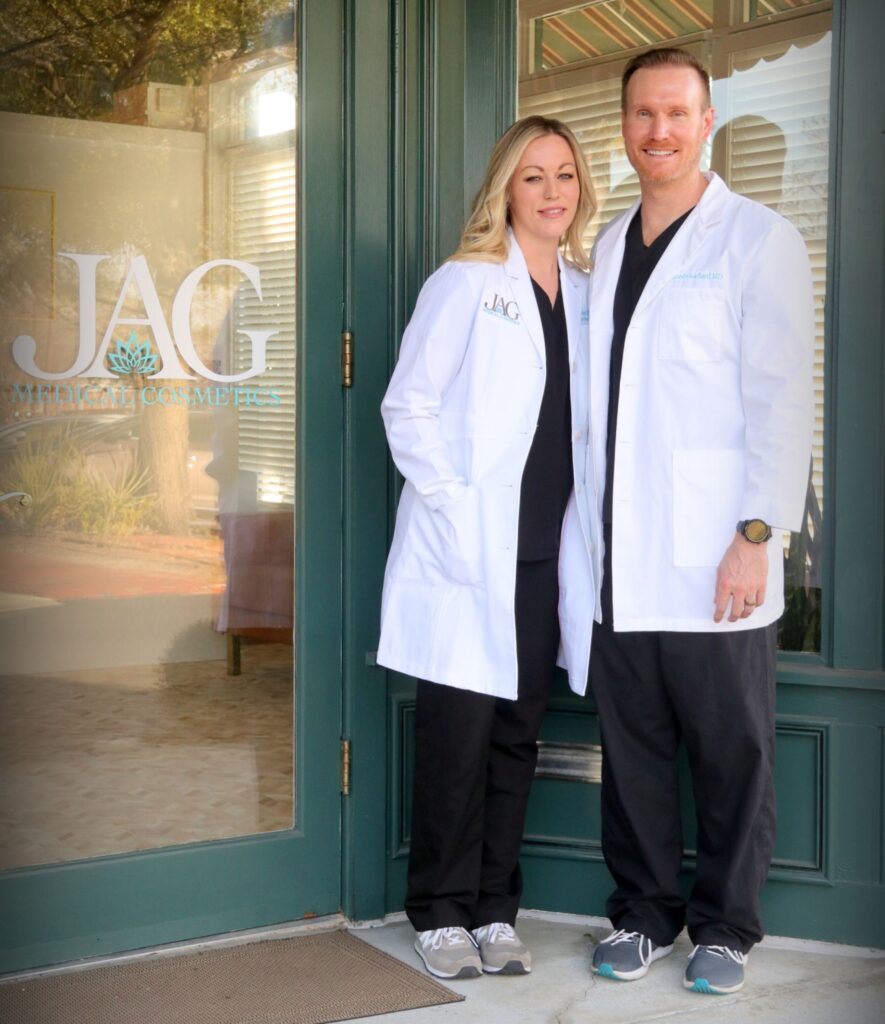 Dr. Jared Guichard is owner and medical director of JAG Medical Cosmetics.  With over 10 years' experience in anti-aging medicine, he is committed to providing clients with the best in Aesthetics care and Anti-Aging treatments.  He has a passion for all areas of medicine and continues to practice as a medical doctor in local hospitals in the Charleston area.     Originally from San Diego, California he set out to Charleston to continue his medical education at MUSC over 15 years ago.  Prior to becoming a medical doctor he was a high school teacher and uses that educational background to teach clients about anti-aging treatments.  Football season is his favorite time of year and after football season is his least favorite time of year.  He has a big heart for animals and hopes to one day have an animal rescue.  He is truly blessed to be able to work beside his beautiful wife, Ashton Guichard, a nurse practitioner who is the "A" in JAG as well as a very talented aesthetics provider. 
Ashton has been the nurse injector at JAG Medical Cosmetics for the past 4 years. She has been a nurse for 10 years and spent the first 6 years of her career with a focus in cardiac. She obtained her Associate Degree in Nursing from Trident Technical College in 2012. She then earned her Bachelor of Science in Nursing Degree from The University of Alabama in 2016 and later went back to school and earned her Master of Science in Nursing Degree from South University. 
Ashton recently passed the Nurse Practitioner boards in January 2022 making her a board certified Nurse Practitioner. 
In her free time, she enjoys dabbling in cake decorating, anything brunch related,  cuddling and going on long walks with her 3 dogs, hanging out with friends and family, binge watching Netflix shows, and spending time making memories and traveling with her husband, Dr. Jared.
Cindy is a graduate of the University of Massachusetts and grew up in Massachusetts and New Hampshire.  In 2004 she relocated to beautiful Summerville, SC which she now calls home. "I was so touched by the friendliness and warmth of the people here.  They made my family feel welcome right away."  
Cindy has worked as a Medical Esthetician in the Plastic Surgery and Wellness fields for 15+ years and specializes in results driven skin treatments.  She has advanced training in Chemical peels, Clinical Facials, Dermaplaning, Manual Lymphatic Drainage massage, Microneedling, Brow shaping, HydraFacial, Microdermabrasion and laser and loves creating treatment plans to help her clients achieve their best skin ever!  
In her down time, she loves hanging out with her husband Rob, and 4 dogs. She is the proud Mom of her daughter Jen, and her 2 sons Bob and Ian, and Nana to Nolan and Brooks. "Life is an adventure, and each day is an opportunity to make someone else's day a little brighter!"
Hey there I'm Allee, I have over 5 years of experience In permanent makeup and have preformed thousands of services! I received my microblading certification at Brow Design International in Indianapolis, Indiana. 
I then started INKED by Allee in 2017. My business has been blossoming every since. I then expanded my PMU certification through Microbeau International in Miami, Florida where I learned powder brows, lash enhancement eyeliner and lip blush!
 I love my job because it's so rewarding for not only my clients but me as well! I'm so excited to be partnering with JAG Medical on this new adventure! If you have been thinking about having permanent makeup done please give me a follow, send me a message or call for more info! Can't wait to hear from you!