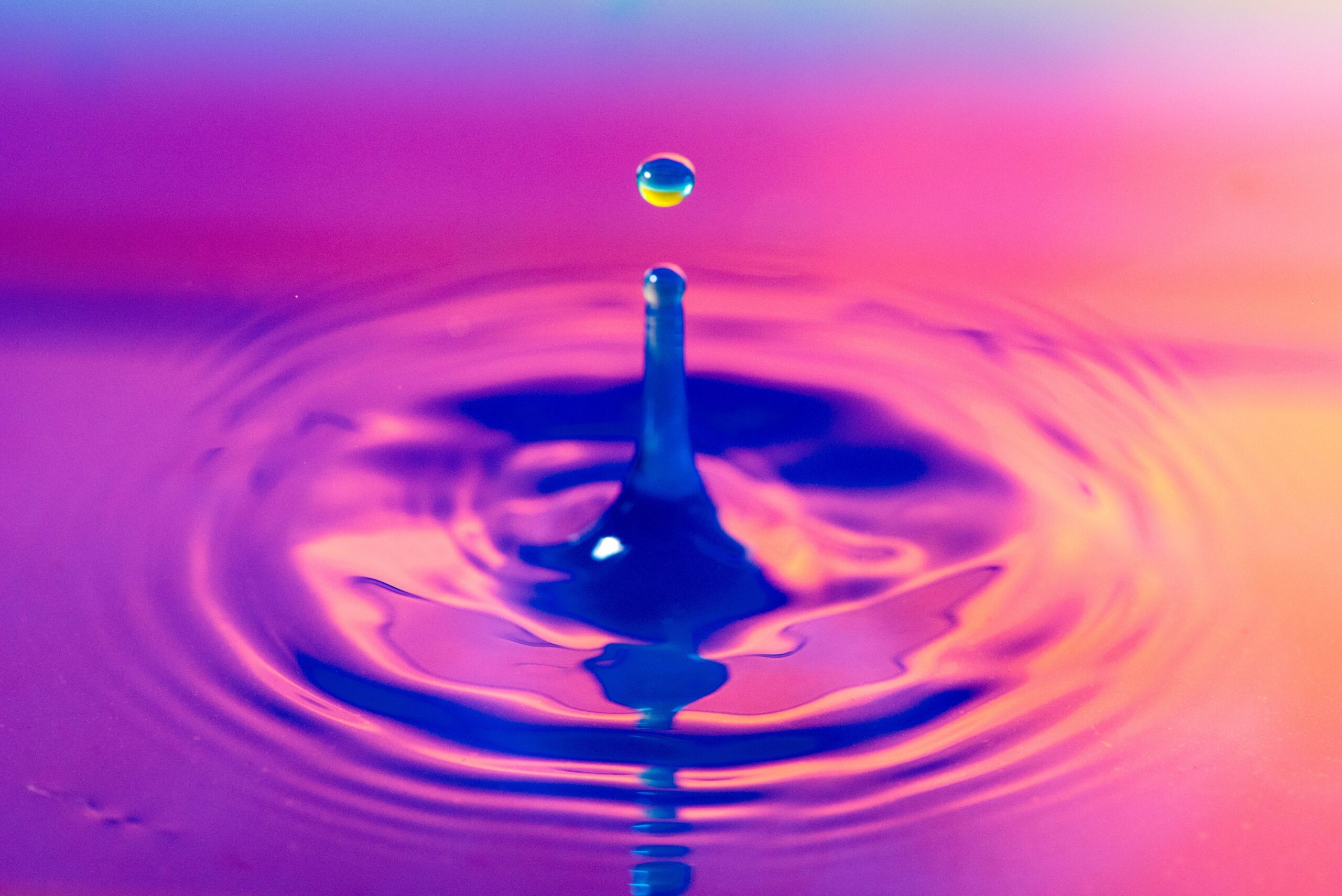 Welcome to the JAG Medical Cosmetics blog, where you'll find in-depth information about our services, educational resources concerning aesthetics, and helpful tips for looking and feeling your best. As always, we hope you're doing well and enjoying this wonderful time of year! With clinics located in Mt. Pleasant, Summerville, and St. George, our practice seeks to serve the Lowcountry with high-quality, affordable care. According to our philosophy, our patients come first. We aim to educate our patients on the most clinically relevant treatments to prevent aging. That's why we take the time to develop a relationship based on trust with each person who walks through our doors. When you feel comfortable and informed, you're able to make optimal decisions for your internal and external wellness. Since our job is to provide expertise and support, we allow our patients the freedom to express their unique desires. By working together as a team, our patients can feel confident about reaching their aesthetic goals!
Our last article, 'Side Effects: Are Injectables Worth It?,' serves as a resource for those who have reservations about injectables such as Botox, Xeomin, and dermal fillers. What should you expect post-treatment? How can you prepare properly for treatment and minimize side effects? We gave you a clear picture of what you can anticipate from your healing process. After reading our last article, we hope your qualms about injectables are resolved and you're ready to have the treatment you've been dreaming of!
Today, our focus is the multitude of benefits associated with IV therapy, or intravenous therapy. "IV" merely refers to a specific type of delivery method, by which essential nutrients and vitamins are delivered directly into the veins, to be distributed throughout the body. At JAG Medical Cosmetics, we specialize in IV therapies, each of which boasts helpful supplements targeting a host of health goals and ailments. We'll give you a quick overview of how IV therapies are administered and what they can be used for, before delving into the specific therapies we offer and their associated benefits. If you've ever considered IV therapy, this article is definitely for you!
How does IV therapy work?
In purely medical settings, IVs are used to help patients stay hydrated and administer slow, controlled doses of medication. In a recreational setting, IVs can be used for similar purposes, such as helping to replenish hydration and infuse the body with desired nutrients. If you've ever had your blood drawn, chances are you're already accustomed to the routine of inserting an IV bag. In order to deliver the vitamins, minerals, and medications within a drip bag (i.e. the clear pouch attached to the IV), a needle must be inserted into a vein. When an experienced nurse or otherwise qualified medical professional performs the insertion, being hooked up to an IV can be virtually painless!
Once inserted, the rate at which the bag drips fluid into the tube is adjusted to ensure the liquid is delivered slow enough for optimal absorption within the body. At this point, you're free to watch videos on YouTube, scroll through your Facebook feed, read the latest news article, talk on the phone, or whatever else you want. As long as you're careful not to dislodge the IV, the treatment practically performs itself. Though the treatment can be as short as five minutes, it's better to make yourself comfortable with a blanket and hot drink. IV therapy can be an incredibly relaxing experience, as you've slowed down to take care of your body.
What can IV therapy be used for?
IV therapy can be used for plenty of ailments or to assist you in achieving better overall health. While we'll cover the specific benefits of certain supplements later on in this article, it's fair to say IV therapy can be used to treat: dehydration, nausea, and inflammation. Many of the vitamins administered in IV therapies lay the groundwork for long-term health, fight against certain cancers and chronic conditions, as well as promote a more efficient metabolism. Depending on your specific needs, there's more than likely a specific supplement which will meet those needs. That's why it's important to discuss your treatment with your medical provider in-depth beforehand, to make sure the right treatment is being tailored for you.
Many pregnant women use IV therapy to replenish themselves when struggling with morning sickness, swollen limbs, and dehydration. Many supplements are safe to use during pregnancy, as they are the same vitamins found in the food we eat everyday, simply at higher concentrations. For individuals with enzyme deficiencies or who struggle to consume the adequate amount of certain vitamins from their diet, IV therapy offers an easy solution. IV therapy can be used to treat iron deficiency, or anemia, which many women live with.
Why should I invest in IV therapy?
Similar to a healthy diet and an active lifestyle, IV therapies can help you feel your best. IV therapy is easy and convenient, allowing you to fit wellness into your schedule. When you're feeling discomfort—whether nausea, dehydration, inflammation, or a hangover—what would you rather do? Push through and hope for the best? Or, sit in a chair for half an hour and feel better? It's a simple choice. A strong immune system, clear skin, and ample energy are all derived from a balance of vitamins and minerals within the body. When you're out of balance, invest in IV therapy.
Glutathione
Glutathione is an antioxidant naturally produced within our cells. This antioxidant reduces oxidative stress (i.e. the result of our cells fighting off daily damage from the sun and other pollutants), which serves as a precursor to cancer and other diseases. Glutathione is used as a treatment for psoriasis, a skin condition, and to treat cell damage within diseased livers (both alcoholic and nonalcoholic). As we age, we begin to produce less glutathione. However, for older individuals, reintroducing glutathione can help improve insulin resistance, the root of type two diabetes. For these reasons and more, glutathione is an incredibly popular supplement for IV therapy.
B Vitamins
Within the B Vitamin Complex, there are eight vitamins commonly used for IV therapies. Those include: Thiamine (B1), Riboflavin (B2), Niacin (B3), Pantothenic acid (B5), Pyridoxine (B6), Biotin (B7), Folate (B9), and Cobalamin (B12). Many of you will recognize these vitamins as the beauty vitamins, with niacin and biotin commonly found within hair and nail vitamins, and folate commonly found in prenatal vitamins. B12 is famously known as the vitamin which most (or, according to a study, 92%) of vegetarians are deficient in. Nevertheless, all of these vitamins are responsible for helping us look and feel our best. Niacin is used by the body to turn food into energy, while is necessary for skin, blood cell, and brain development. Deficiencies in any of these essential vitamins can lead to ailments which seem unrelated, such as migraine, acne, brittle nails, and low energy.
Minerals
Minerals stand as some of the most powerful substances, helping to facilitate almost every single major and minor function within our bodies. Magnesium is essential for optimal metabolic function and healthy muscles. Pregnant women can use magnesium to help with frequent leg cramping, while others might use magnesium to reduce inflammation and prevent migraines. Likewise, copper and chromium are two minerals which aid the metabolism, boost the immune system, and help prevent disease. Zinc and manganese can assist the body in its wound healing, while selenium is another powerful antioxidant (not unlike Glutathione).
Vitamins
We hear about the necessity of vitamins every day. Vitamin C can help keep your skin and bones healthy for years to come, as it is essential for collagen formation. If you feel as though you might be about to come down with a cold, an IV therapy with vitamin C is just the remedy! Vitamin D can have a positive mental effect, in addition to maintaining strong bones and preventing infections.
Medications
JAG Medical Cosmetics also offers a handful of medicine-based IV therapies. Zofran can be used to treat bouts of nausea and excessive vomiting. This medication is popular among chemotherapy patients, to combat the nausea they experience while undergoing treatment. Famotidine is an effective means of combating acid reflux. And, finally, ketorolac can be used to treat pain and bring down inflammation within the body. Ketorolac is strong enough to be used to treat pain post-surgery.
We're passionate about sharing the benefits of IV therapy because we believe people can be helped by this treatment! We're always exploring and adding new services in order to meet our patient's evolving needs. If you're interested in learning more about our IV therapy treatments, reach out today! We look forward to hearing from you! Thank you for reading and be sure to check back in for more articles about the wonder of aesthetics!