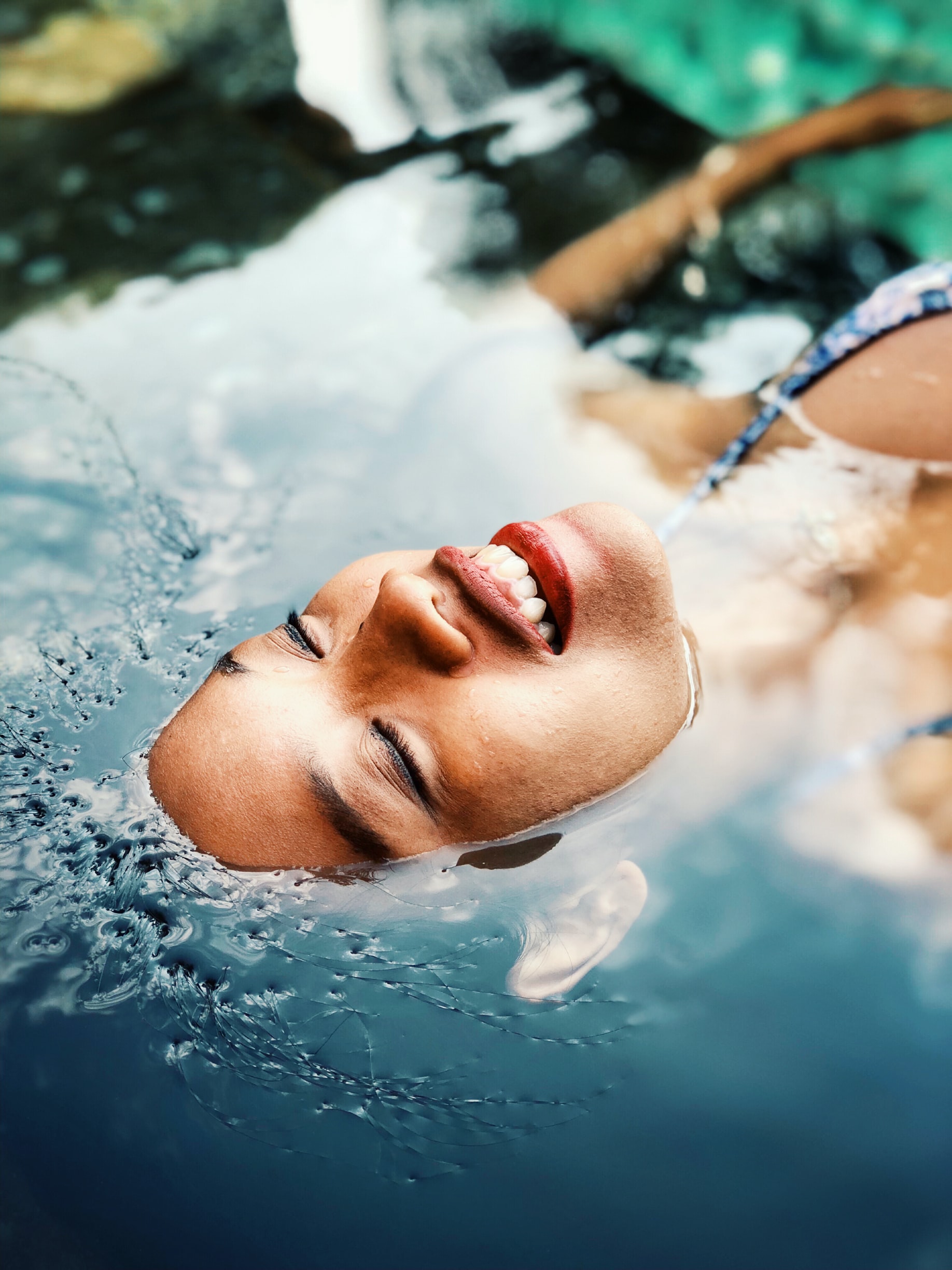 Welcome to the JAG Medical Cosmetics blog, where you'll find in-depth information about our services, educational resources concerning aesthetics, and helpful tips for looking and feeling your best. As always, we hope you're doing well and enjoying this wonderful time of year! With clinics located in Mt. Pleasant, Summerville, and St. George, our practice seeks to serve the Lowcountry with high-quality, affordable care. According to our philosophy, our patients come first. We aim to educate our patients on the most clinically relevant treatments to prevent aging. That's why we take the time to develop a relationship based on trust with each person who walks through our doors. When you feel comfortable and informed, you're able to make optimal decisions for your internal and external wellness. Since our job is to provide expertise and support, we allow our patients the freedom to express their unique desires. By working together as a team, our patients can feel confident about reaching their aesthetic goals!
Want to know about a safe, noninvasive skin treatment which yields smoother, even-toned skin almost immediately? Then you should read our last article, 'Commonly Asked Questions About Microdermabrasion!' We took the time to explain the different types of microdermabrasion currently available, the benefits of microdermabrasion (as proven by scientific studies), and what you can expect from your first treatment session! As with any cosmetic procedure, we're sure you have plenty of questions. What can microdermabrasion be used for? Is microdermabrasion safe on all skin types? How often should you schedule microdermabrasion appointments? Which is more effective, microdermabrasion or chemical peels? Don't worry—we've answered all of your questions and more! Definitely check out our last article as soon as you're done here!
Today, we're discussing a wildly popular skincare treatment known as the HydraFacial. You might've heard of HydraFacials before, as they are the go-to treatment for celebrities and influencers alike. A medical-grade resurfacing treatment, HydraFacials are the ultimate reset for your skin, providing moisture and clearing the pores to facilitate smoother skin. HydraFacial are so popular, in fact, one is performed every fifteen seconds worldwide. Why are these treatments such a favorite among skincare lovers and gurus? We'll discuss several of the benefits specific to HydraFacials during this article. Ifyou've been on the fence about whether or not to invest in a HydraFacial over, say, a regular facial, you've come to the right place! At JAG Medical Cosmetics, we are experts on the HydraFacial and its numerous benefits for all skin types.
Before we dive into the myriad benefits, let's start with an overview of what the HydraFacial entails, as it's quite an involved process. To begin a HydraFacial, the skin is first cleansed. Excess oils and sebum are washed from the face to provide a clean slate for the rest of the procedure. From there, the exfoliation process begins. A mixture of salicylic and glycolic acids are applied to the skin to facilitate the shedding of dead skin cells, as well as break up any dirt or oil clogging the skin's pores. Thus, one stage of the HydraFacial is essentially a chemical peel. Next, the HydraPeel Tip pen—a special device created specifically for HydraFacials—is applied to the skin. This pen sucks the now dislodged dirt and oil from the pores, essentially eradicating blackheads and whiteheads. Now, while vacuuming, the pen is also applying vital nutrients to the skin. These nutrients include a personalized mixture of antioxidants, vitamins, and serums, which when combined can target inflammation, dullness, lack of fullness, and more. As the pen does not enter the skin, HydraFacials are considered noninvasive. Now that you have a pretty good idea of what a HydraFacial entails, let's dive into its benefits!
Hydration
Hydration is perhaps the most obvious and sought-after benefit of receiving a HydraFacial treatment. Hydration is a vital aspect of maintaining optimal skin health, as our skin requires ample water to remain plump and elastic. This elasticity reduces the likelihood of the skin cracking or developing indentations (i.e. fine lines, wrinkles). Adequate moisture also helps to keep the skin calm and happy, leading to less blemishes and better all-around tone. As we venture into the winter season, colder temperatures and drier air can prove detrimental for our skin. Many of us will suffer from cracked lips, scaly patches, and lack of vibrancy. However, this does not have to be the case. In addition to drinking plenty of water and staying moisturized, a HydraFacial can be an absolute game changer when it comes to preventing the unwanted effects of winter.
Anti-Aging
During a study conducted in 2008 and published in the Journal of Cosmetic Dermatology, twenty women were instructed to apply an antioxidant serum to their skin every seven to ten days. Another group of twenty women received HydraFacials containing the antioxidant serum every seven to ten days. After the treatment period ended, digital photographs and skin biopsies revealed the women who received HydraFacials experienced a significantly greater decrease in signs of skin aging than the women who applied the serum topically. How? The HydraFacial, with its multi-step process, allows the antioxidants applied to the skin to penetrate deeper. Consider this: The collagen and elastin which contribute to a youthful appearance are produced in the deeper layers of our skin. Generally, the deeper a product is able to penetrate the skin's upper layers, the more effective the product will be. According to Dr. Ana Guanche, a board-certified dermatologist working in Los Angeles, "[a HydraFacial] reduces fine lines and wrinkles, increases firmness, evens tone, texture, and brown spots, as well as reducing enlarged pores." Each of these contribute to an improved complexion and a youthful appearance.
No Side Effects
No treatment is without potential side effects, but one of the major benefits of the HydraFacial is that its side effects are virtually nonexistent. While a bit of redness is customary directly following the treatment, beyond this and especially relative to other skin treatments (such as microneedling or lasers), there are no other side effects. Now, you do need to be vigilant about informing your provider of any allergies you have, as an allergic reaction to the antioxidant mixture is always possible. However, many of these antioxidant mixtures are formulated according to a client's specific needs, allowing a provider to switch out certain serums or ingredients when necessary. According to NYC, board-certified dermatologist, Dr. Ellen Marmur, "you'll want to let your skin rest and soak up all of the benefits of the facial for the rest of the day." She's right! Resume your usual skincare and makeup routine the following morning to ensure the best results.
Heals Acne
HydraFacials are a popular option for teenagers and young adults struggling with acne because it's a safe, painless procedure that can be performed in thirty minutes or less. That means you can schedule a facial for afterschool and be home before dinner! The HydraFacial's acne fighting capabilities come from its first two stages: the cleanse and the exfoliation. Acne can be classified as either noninflammatory or inflammatory. Noninflammatory acne, such as blackheads and whiteheads, are caused by clogged pores. Inflammatory acne, such as cysts and papules, are caused by bacterial infections within the pores. Cleansing the skin and unclogging the pores services to prevent noninflammatory acne. Higher concentrations of helpful acids (such as those found in chemical peels) can kill the bacteria which cause inflammatory acne.
Affordability
Every clinic or spa has their own pricing system, according to their own pay scale, community, etc. However, on the whole, HydraFacials will run anywhere between $150 to $300 per session. Compared to other invasive procedures, such as microneedling, and given its efficacy—this is a steal! Hydrafacials are also customizable, with many clinics and spas allowing add-ons (such as laser, dermaplaning, lymphatic drainage, and additional serums). These add-ons will, of course, affect the total price. The wonderful thing is: It's entirely up to you! Additionally, HydraFacial can be done in conjunction with Botox, dermal fillers, microblading, and more! Your medical provider should be your go-to resource on how and when to combine HydraFacials with other cosmetic procedures. (For example, a HydraFacial should always be performed before a neuromodulator injection, as you shouldn't lie down immediately after receiving Botox.)
We hope the information we've provided here today has sparked an interest in this amazing procedure. Few skincare treatments are as easy, painless, and effective as the HydraFacial. Do keep in mind, HydraFacials should always be performed at a licensed medical professional facility or by a certified HydraFacial esthetician. At JAG Medical Cosmetics, we offer HydraFacials performed by experienced professionals. For a relaxing session and glowing skin, book your HydraFacial appointment today! This November, one of our specials is $30 off your first HydraFacial treatment, while another is half off a dermaplaning add-on to any HydraFacial. To learn about our upcoming December specials, be sure to follow us on Instagram @jagmedicalcosmetics and like our Facebook page! Until next time, thank you for reading!